"The Industrial Division is our roots and foundation. There is a nostalgic tie to it; emotional, in a sense," said EMR President, Caroline Kauffman-Kirschnick. Since opportunities for growth in the Industrial Division's current market are slim, shifting into adjacent markets is what EMR is striving to do. "By using the knowledge, skills and people that are interested in this type of work, we ample opportunities for expansion, just in a pivoted direction." Pulling the two divisions, commercial and industrial, together to support one another is just one of many steps Caroline has started taking to revitalize the division that started it all. And we're excited to share those details as they currently stand, with you!
Take a journey back to 1927, when it all began, to see how we got here and our plans for the future!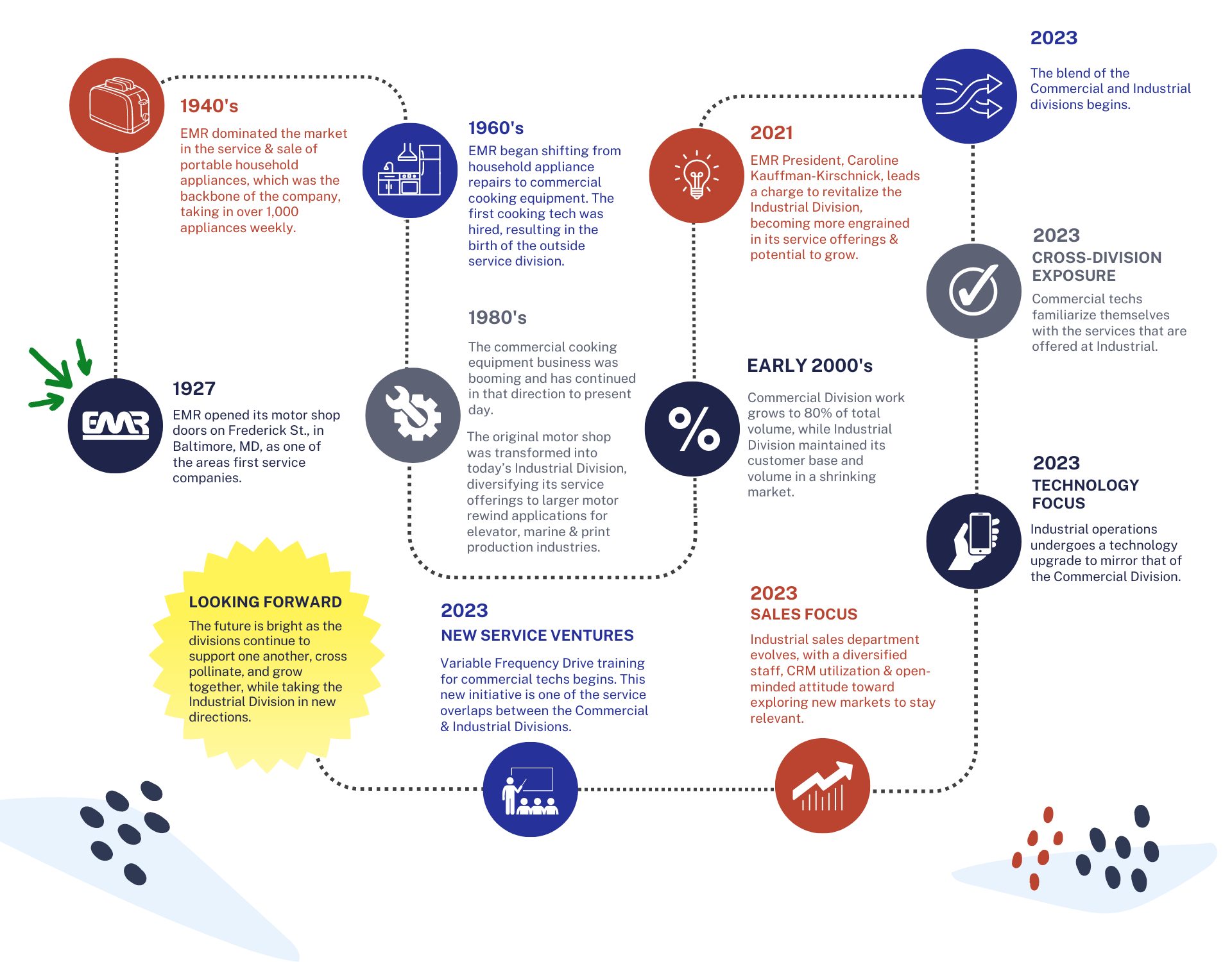 To learn more about this iconic division and our service offerings, click here.