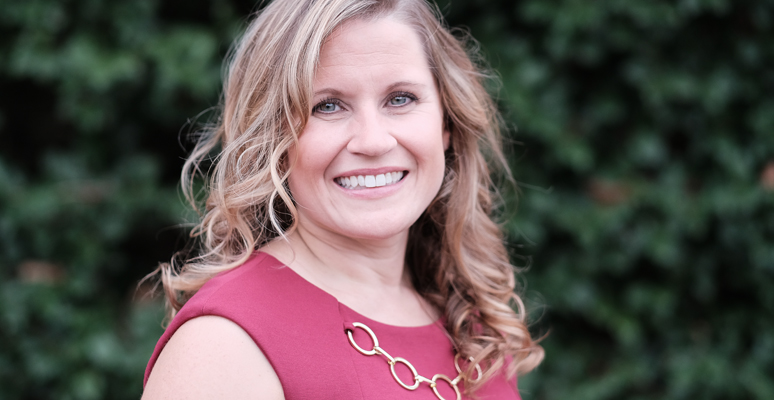 EMR President and culture-driven leader
Overseeing operations, driving business development, creating culture, and setting the overarching strategy and vision for the company, take up Caroline's time in the present day. This was not always the case – she began working at EMR during her summers throughout junior high and high school. Her career at EMR officially began in October 2003 when she joined the accounts receivable team.
Intrigued by an opening in the human resources department after a year of employment, her new position allowed for the opportunity to see firsthand the importance of the human aspect of EMR and the internal workings of the company. After five years in HR, Caroline got her feet wet in operations, learning every position in the company, from dispatching to parts to billing to sales. She eventually transferred to the Delaware branch where she accepted a promotion and served as assistant branch manager for one year before becoming operations manager. After three years in Delaware, Caroline returned to Baltimore as the operations manager of EMR's headquarters and largest branch, where she functioned for three more years before a promotion in June 2015 to general manager, overseeing all branches and service areas. January 1, 2018, marked Caroline's appointment to president, a move that had been thoughtfully planned out over the previous five years.
"I had wanted to be a part of my family's business since I was a child. I wanted to be an integral part of continuing the legacy of my grandfather and father."
Caroline's expertise lies in management, employee engagement, creative problem solving, and human resources. She has a passion for teamwork and culture, and continuously demonstrates innovative ways to spread positivity across EMR and beyond to its customers. Her knowledge of all aspects of the business is unmatched and has been a vital part of her transition to president.
Caroline holds a bachelor of science degree in public relations from York College of Pennsylvania, where she graduated cum laude. She is a member of the Commercial Food Equipment Service Association (CFESA) and the Family Business Roundtable of the Greater Baltimore Area.
NOT THE POSITION YOU'RE LOOKING FOR?
Aliquam ac velit sed leo eleifend volutpat. Integer convallis mollis ante ornare cursu urabitur euismod.