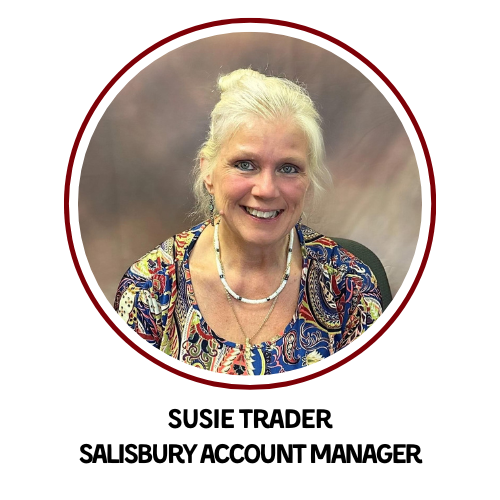 Planned maintenance is critical. It involves functional checks, servicing, repairing or replacing equipment in your commercial kitchen, both new and old. These cost-effective practices keep kitchen equipment operational and businesses running smoothly, reducing down-time, and increasing profitability. Whether you have 20 pieces of equipment or 200, a PM program is in your best interest. Susie Trader (Salisbury Account Manager) shares about what you can expect when setting up a PM program with EMR, below!
Depending on the size and scope of your kitchen, approval processes, and budgeting, getting set up with a PM agreement takes approximately 2 weeks start to finish. From there, you can rest knowing a pro will be onsite inspecting your equipment regularly so you can focus elsewhere.
How to set up your PM program.
Reach out to your local EMR account manager to schedule a time for an initial site visit. This important step includes inventory audit of your equipment which is necessary for a comprehensive quote.
Your account manager will review and make recommendations on scope, including additional equipment that should be included, and the frequency of inspections – annually, bi-annually, quarterly, or monthly.
Your account manager will develop an equipment list and place EMR stickers on each piece of equipment that is to be included in your PM program.
A quote will be prepared and submitted for review.
Once approved, your PM contract is in place! You can rest knowing you'll have a professional inspecting and cleaning your equipment on a regular basis.

Suggested equipment to have on a PM program:
Refrigerators
Freezers
Ovens
HVAC
Ice machines
Fryers
Dish washers
Hoods
Grease traps
Beverage equipment
Smaller appliances – vacuum sealers, slicers, mixers, blenders, etc.
Maintenance musts in between your PM inspections.
Identify which employees have the capacity to handle maintenance needs as they arise. They can then teach the proper procedure(s) for maintaining the equipment to other staff members.
Have handy any equipment/supplies needed to maintain and clean your equipment daily. We can help with some of that, too!
Perform a weekly check-in with your equipment users to stay on top of any problems or concerns that need attention.
Remember, a successful maintenance strategy consists of four action items: inspection, detection, correction, and prevention, which requires planning and scheduling before a problem occurs. Click here to find your local EMR branch to set up your planned maintenance program today!