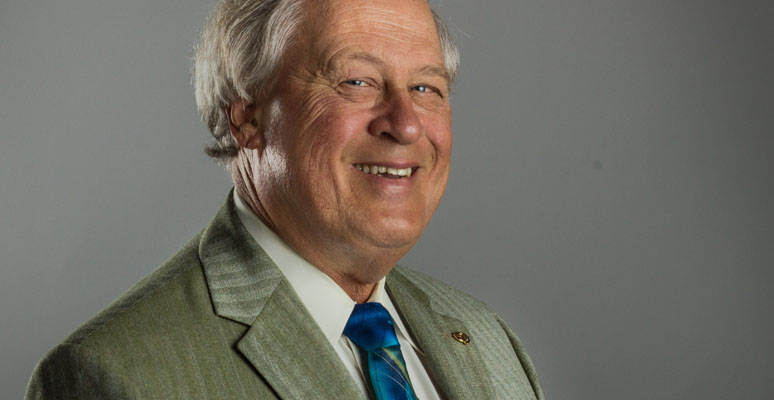 EMR Immediate Past President, Chairman of the Board, longest tenured employee
Roger is a hands-on leader with an eye for seeing and supporting the best in his team members. Having celebrated his 50th anniversary at EMR in 2014, Roger's experience is unmatched. As the longest-tenured employee, he has led EMR to the forefront of the industry without losing grasp of what it means to be a team player in a family-run business atmosphere.
"I see everyone as my peer."
Starting his EMR journey in 1964, Roger was 16-years old. He repaired fans on the bench as a summer job. He worked in many capacities through those first 21 years, including office manager, customer service representative, and accounting clerk before his father, Harry Kauffman, resigned as president and Roger took over the responsibilities of leading the company in 1985. Most recently and as of January 1, 2018, Roger stepped down as president of EMR, appointing his daughter, Caroline Kauffman-Kirschnick, to the position. He currently serves as chairman of the board, and immediate past president.
Roger is a Paul Harris Fellow and currently the secretary of the Rotary Club of Baltimore. Kauffman also sits on the presidential advisory board of the Greater Baltimore Committee. He has extensive involvement with the Commercial Food Equipment Service Association (CFESA), where he previously served as an appointed board member, president, vice president, director, treasurer, committee chair, and is actively involved with committee work.
He maintains involvement with the North American Association of Food Equipment Manufacturers. NAFEM honored Roger with a DFS – Doctorate of Foodservices – in 2003, and he currently sits on the Electrical Apparatus Service Association's Management Services committee. In 2006, Roger received Food Equipment Service Magazine's (FE&S) Top Achiever Award and the Lifetime Achievement Award from the Manufacturers' Agents Association for the Foodservice Industry (MAFSI).
Roger earned his Bachelor of Science degree in Business Administration from the University of Baltimore in 1970.
NOT THE POSITION YOU'RE LOOKING FOR?
Aliquam ac velit sed leo eleifend volutpat. Integer convallis mollis ante ornare cursu urabitur euismod.