Kitchen equipment service special for a limited time only.
To provide relief to restaurants, hospitals, nursing homes, hotels, and entertainment facilities* who are re-opening and adjusting business models, we are offering a kitchen equipment services promotion for ice machines and steamers, along with a reduced rate of $99 for any service repair. We are also offering to inspect and restart cooking/refrigeration equipment for $25 per piece (not including travel charge of $99, if the technician isn't already on site). When equipment sits, it's often non-operational. We're here to get you back up and running! Visit our location page to contact your local branch today.
*Includes casinos, country clubs, caterers, music venues, sports arenas, bowling alleys, movie theaters, etc.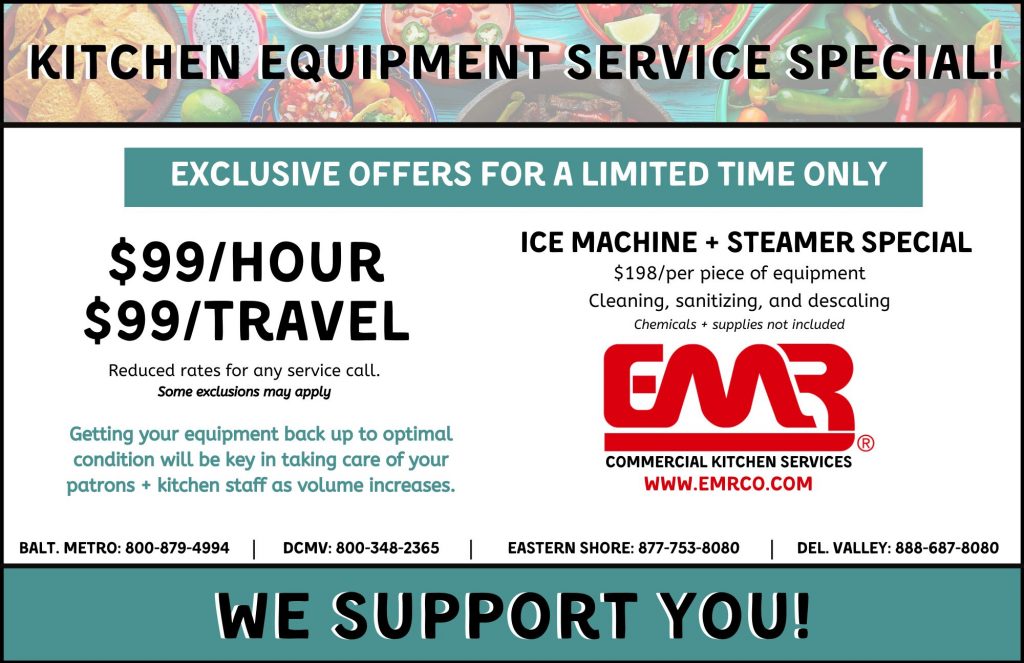 We guarantee safe practices in the field, carefully and cautiously engaging with customers and vendors. It is an unsettling time, and we are finding comfort in our ability to help you out in whatever way we can. Thank you for your valued and continued partnership.