New customer service special for a limited time only.
For a limited time only, any new EMR customer will receive $99/hr labor and $99 travel valid on their first service call.
COVID-19 has done more damage than maybe originally predicted, but it has also given us a chance to meet business operators where they are in their struggles, assist with supporting their kitchen equipment needs, and maybe most importantly, work to build lasting partnerships in service.
When equipment sits, it's often non-operational. We're here to get you back up and running! Visit our location page to contact your local branch today.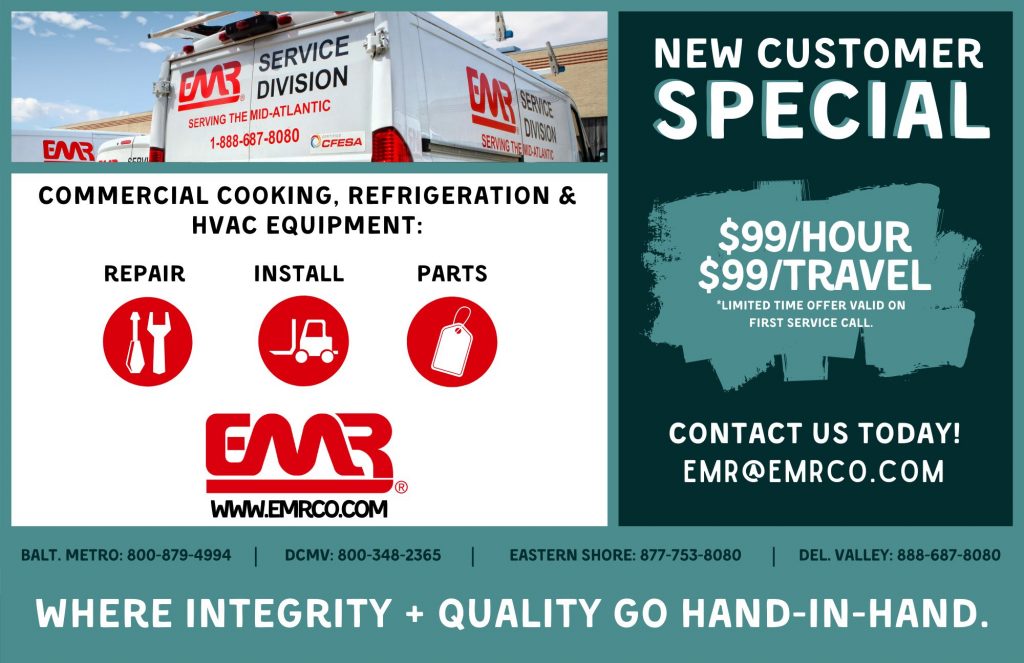 We guarantee safe practices in the field, carefully and cautiously engaging with customers and vendors. It is an unsettling time, and we are finding comfort in our ability to help you out in whatever way we can. Thank you for your valued and continued partnership.