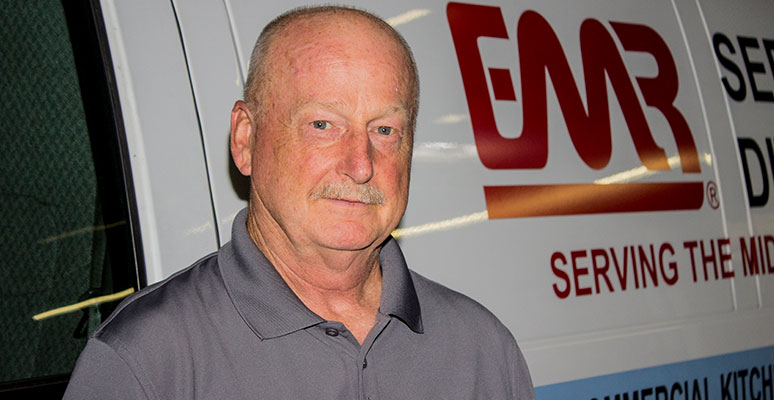 EMR Chief Financial Officer
Doug is EMR's chief financial officer. Having served the company since 2007, Doug is responsible for financial and administrative management operations, including the development of financial strategy, generating and interpreting the metrics tied to that strategy, assisting EMR operations management in developing and executing action plans for the achievement of company financial goals. Doug also serves a strategic role in supporting EMR's growth goals, which include expanding its service area farther throughout the mid-Atlantic.
"EMR is a Baltimore family business with old-fashioned family values, of which I am proud to be a part."
Prior to joining EMR, Doug held a variety of executive positions within the Maryland home building industry, including area controller for K. Hovnanian Homes, and chief financial officer and director of management information systems for Grayson Homes. He boasts an entrepreneurial spirit as the president of his own accounting practice – Douglas C. Corbin, C.P.A., P.A. – for more than 15 years.
Beyond the above generous work history includes almost 30 years of additional experience within the residential, commercial, building, development and management industry. Doug holds a Bachelor of Science degree in Business Administration from the University of Baltimore, graduating Summa Cum Laude. He is a Maryland C.P.A. and has over the years done extensive continuing education and postgraduate coursework in a wide variety of business disciplines, including Graduate C.P.A. review course from Loyola University, followed by M.S./M.B.A. Taxation Program from the University of Baltimore.
Doug dedicates his free time to his family and community – he's a father of five children, is past director and treasurer of Habitat for Humanity of Carroll County, and currently coaches AAU youth basketball year 'round.
NOT THE POSITION YOU'RE LOOKING FOR?
Aliquam ac velit sed leo eleifend volutpat. Integer convallis mollis ante ornare cursu urabitur euismod.